Branko Sauvignon 2012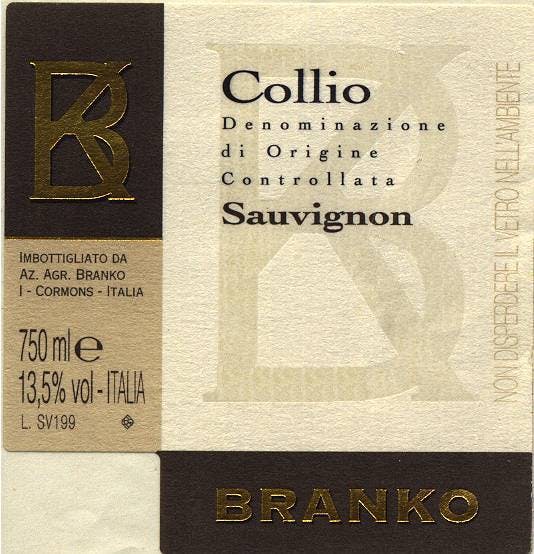 Unavailable
We're sorry, but this product is not currently available.
Ranked the #4 White, Sparkling & Dessert Wine in our February 27, 2016 "Big Taste" of The Vineyard Wine Tasting Event.
Of very clear and characteristic varietal aroma, for Sauvignon it is easy to find analogies, the nose that is, chemically speaking, "terpenic" recalls herbs like mint, sage and rosemary, very appealing and leads to olfactory satisfaction. Genetic nose which interpenetrates the elegant toasty aroma, never dominant, given by tonneau fermentation and ageing of part of the mass. Structure and sapidity are perfectly balanced.
Please Note: The Vineyard is not responsible for wine that arrives damaged due to heat or cold.