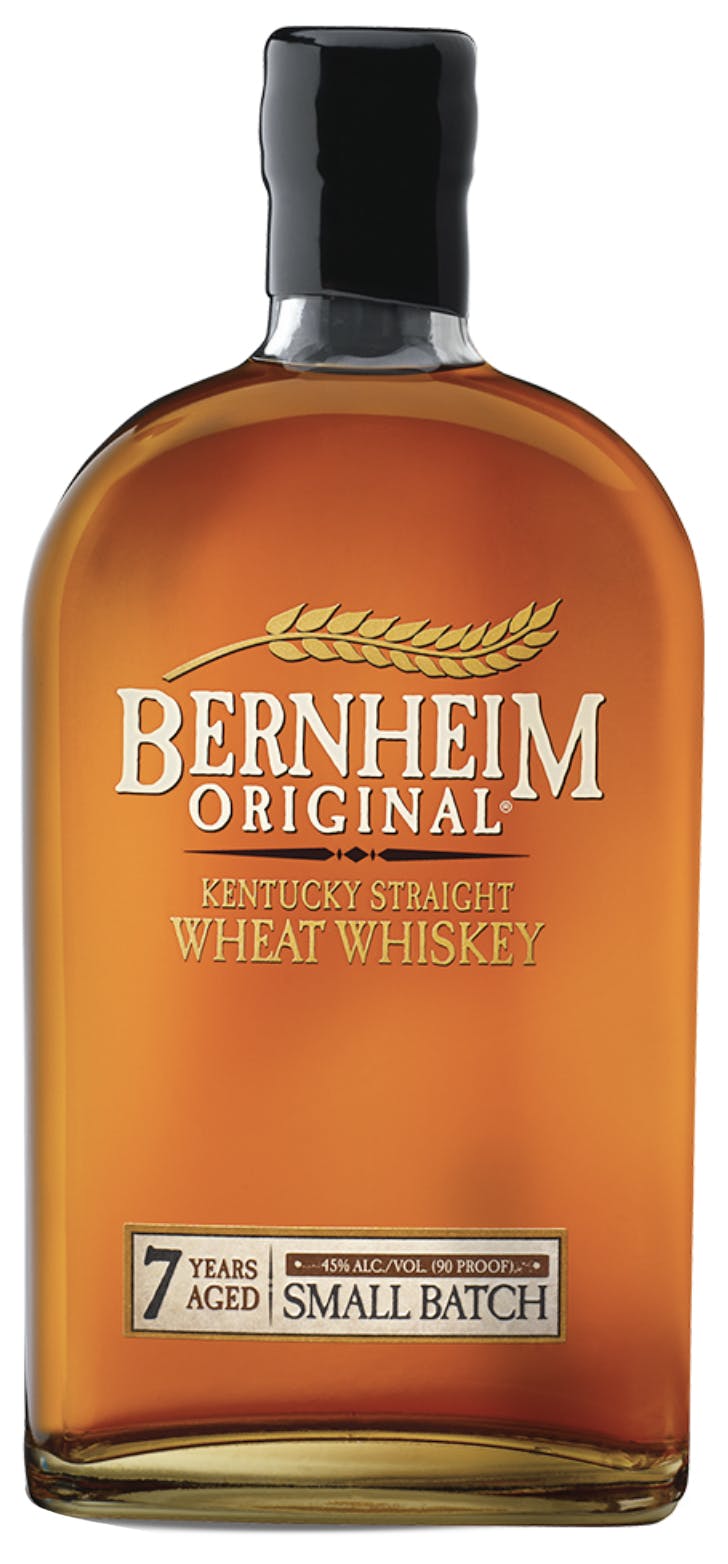 SKU: 24552
Bernheim Kentucky Straight Small Batch Wheat Whiskey 7 year old
---
---
This Heaven Hill Distillery original is named for the famed Bernheim Distillery here in Louisville. 7-Year-Old Wheat whiskey, Bernheim Original is the first new style of American Whiskey to be introduced since Prohibition. Aged for 7 years in our traditional open rickhouses, Bernheim's mellow taste is refreshingly smooth when served straight or in cocktails. Wheat gives the Whiskey a softer taste than Bourbon. This Wheat Whiskey has sweet aromas of vanilla and honey, and flavors of toffee, berries and spice with fresh mint.
This small-batch whiskey, with its bright copper penny color and bewitchingly sweet aromas of cocoa, mocha and fresh-baked cookies, is one of the few "straight wheat" whiskeys out there. The flavors are brisk and restrained, with leather and tobacco tones and a clean citrus and vanilla finish. Despite a relatively high proof, it still comes across as mellow and balanced. Drink straight up, with ice.
Please Note: The Vineyard is not responsible for wine that arrives damaged due to heat or cold.