Karlssons Gold Vodka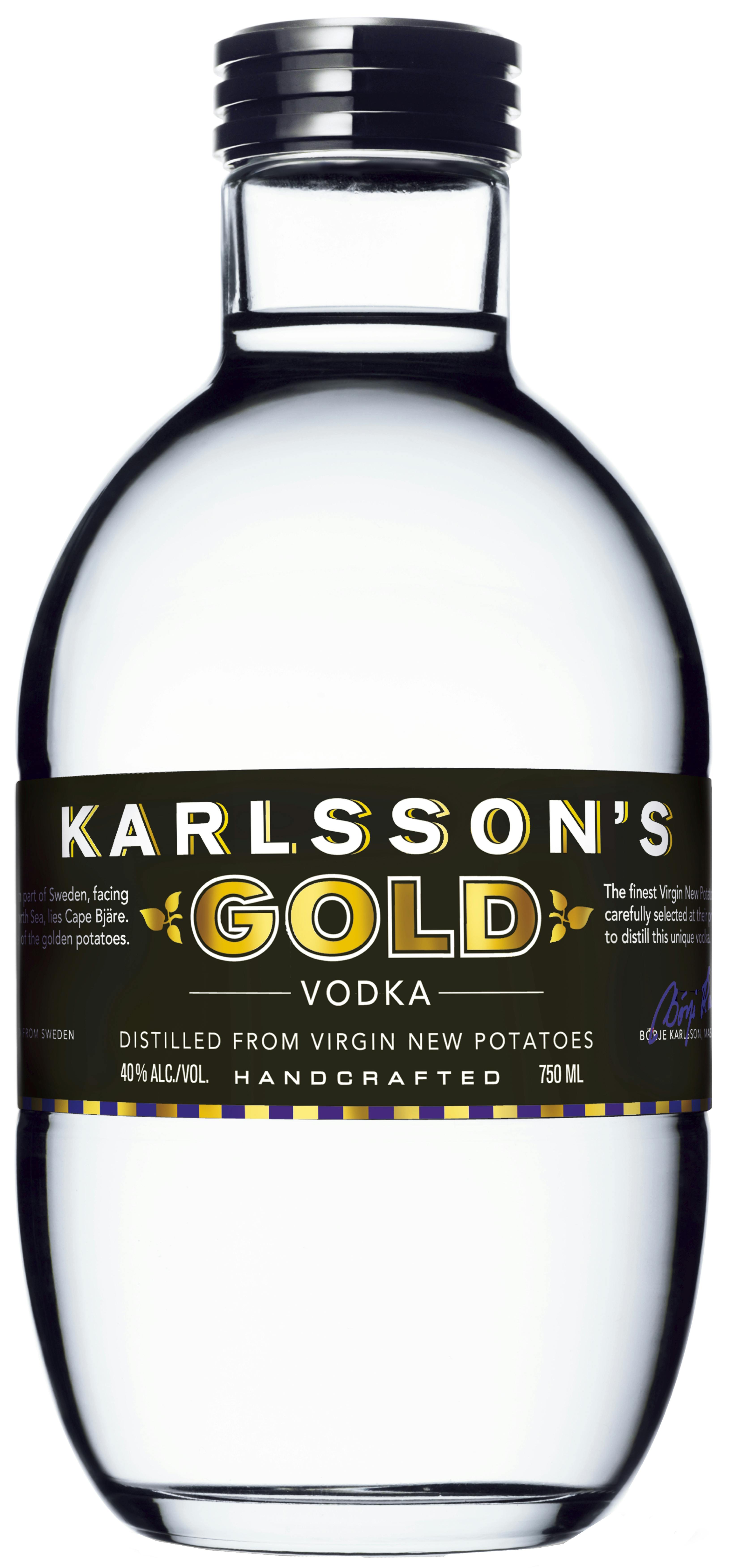 Karlsson's Gold Vodka is a blend of several different varietals of virgin new potatoes from Cape Bjäre, Sweden. It is handcrafted, single-distilled and unfiltered to preserve the flavor and character of this rare and expensive raw ingredient. The varieties of potatoes include solist, gammel svensk röd, princess, sankta thora, hamlet, marine and celine. Each varietal is distilled only once through a continuous column still lined with copper. The varietals are then blended without charcoal filtration, which would remove valuable flavor elements. The resulting vodka is full-bodied and rich, with a distinct viscosity and mouth-feel that is unlike other vodkas on the market today. Although it is designed to be served neat, on the rocks or in a martini, we suggest you also try Karlsson's Gold with fresh cracked black pepper or as a unique base for your favorite cocktail.
Wine EnthusiastThis is a vodka with character. A distinct counterpoint to ultradistilled vodkas, this potato vodka is distilled only once and left unfiltered, which accounts for its unique earthiness. Initial notes have a funkiness reminiscent of truffles. It finishes with black pepper and ginger, and a buttery mouthfeel. A standout for a bloody mary, dirty martini or any other savory cocktail.
Please Note: The Vineyard is not responsible for wine that arrives damaged due to heat or cold.