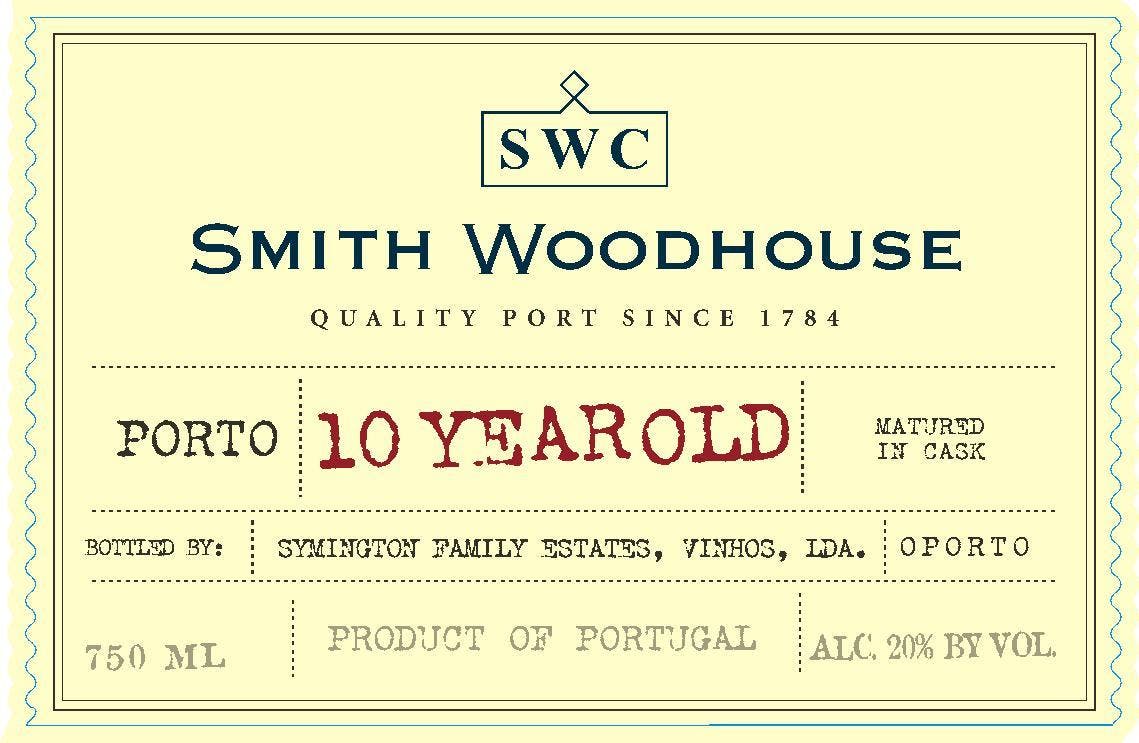 SKU: 8573
Smith Woodhouse Tawny 10 year old
---
---
Smith Woodhouse Ten Year Tawny is blended from wines of the very highest quality, matured slowly in wood and bottled for immediate consumption. The maturation in oak casks lends this aged tawny a delicate 'nutty' character which marries beautifully with the delicious raisiny fruit flavours. Aged Tawny is perhaps the most versatile Port style and is appreciated for its delicacy, complexity and harmonious balance. Excellent tawny color gained through aging in small oak barrels. The nose shows layers of mature fruit aroma, beautifully integrated with nuances of nuts and crystallized dried fruits. On the palate very smooth and mellow, with a well-balanced finish.
Another Symington family brand that often shows well, Smith Woodhouse's 10-Year Oldis big and firm, quite tannic even, and very rich and dry. This is a good, solid, powerful wine, with great finishing acidity.
Medium sweet, with a pretty aroma of toffee that leads to flavors of apricot, vanilla and spice. Supple and suave on the finish, with plenty of white chocolate notes. Drink now. 150 cases made.