Teeling Whiskey Single Malt Irish Whiskey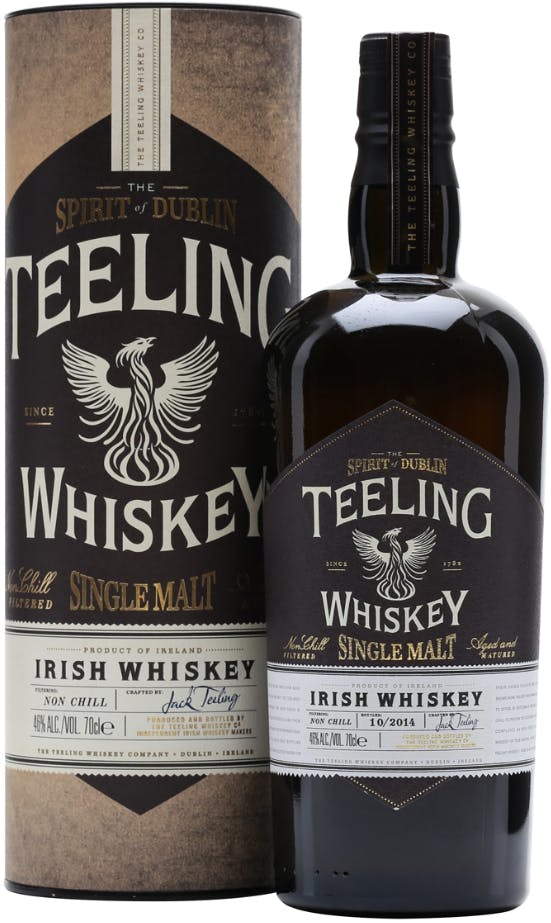 Nose: Vibrant with notes of melon, figs, toffee and lemon. Taste: A balance mix of dry fruits, citrus, vanilla, spice and cloves. Finish; Long with sweetness in harmony with dry tannins from the wood.
Please Note: The Vineyard is not responsible for wine that arrives damaged due to heat or cold.