Maison Des Terroirs Vivants La Marouette Sauvignon Blanc 2015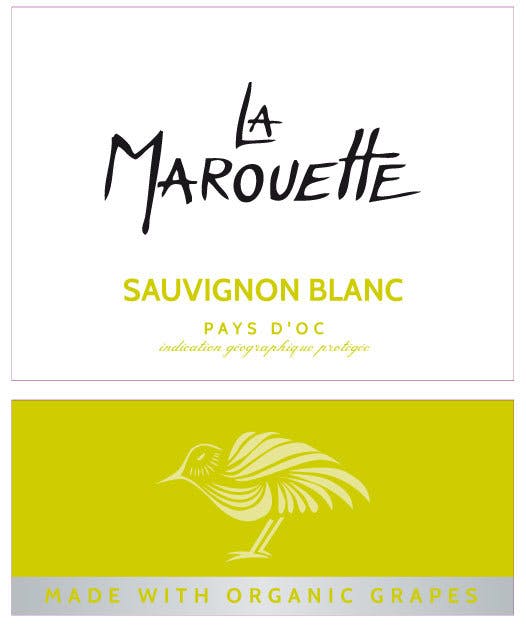 The Marouette brand wines are gourmet and modern, made with only certified organic grapes by pioneers of French organic viticulture. Accessible to the inquisitive, they are natural and honest wines, with the sensation of ripe fruit. The vineyard parcels selected by Terroirs Vivants are judged by the potential of the fruit's expressiveness. They are worked, from planting to vinification, with the aim of giving you living "vivant" wines that are naturally "sympathique," or friendly. In other words, adapted to your desire for healthy, pleasurable wines at accessible prices. All Marouettes are vegan friendly. Clear light yellow with green reflections. Intense varietal nose of sauvignon blanc. Fine, lively taste with floral aromas and well rounded flavors. Very balanced. Drink as an aperitif or with fish and shellfish.
Please Note: The Vineyard is not responsible for wine that arrives damaged due to heat or cold.