J Vineyards & Winery J Pinot Noir Multi AVA 2015 750ML 2016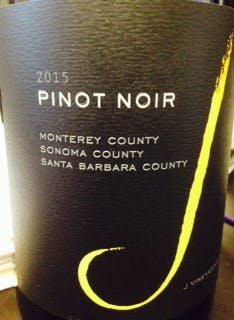 70% Monterey County, 26% Sonoma County, and 4% Santa Barbara County.
Wine EnthusiastEarthy, seductive and soft, this well-made wine offers tones of forest floor, pomegranate and strawberry. It delivers plenty of flavor beneath a delicately crafted body.
Please Note: The Vineyard is not responsible for wine that arrives damaged due to heat or cold.