West Coast Wines
Friday November 8, 2019 5:30 PM - 7:30 PM
A Taste of The Vineyard
Geb Souhan of Baystate Wines will pour California's Bread & Butter Wines as well as Underwood from Oregon.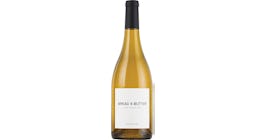 Ranked the #2 White, Rosé & Sparkling Wine at our March 25, 2017 "Big Taste" of The Vineyard Wine Tasting Event.
This Chardonnay opens delicately with rich notes of vanilla bean and almond husk, which reminds me of a decadent crème brûlée. The creamy custard notes are balanced by a soft minerality and a hint of worn leather. Those creamy notes continue to your palate where they are joined with a light woodiness from the oak. Just like that first bite of brûlée, this wine will melt in your mouth for a long, creamy finish.
$13.99

Nose: The nose expresses captivating aromas of mocha, ripe berries, violets, and blackcurrant with intertwining layers of subtle black pepper, toasted oak and rich vanilla. Mouth: This beautifully crafted Cabernet Sauvignon enters the palate with layers of ripe blackberry and chocolate covered cherries. The round and luscious mouthfeel is accented by soft tannins and a hint of spice that weaves into a smooth, lingering finish. Pairings: A classic pairing with hearty, delectable dishes such as grilled ribeye steak, mushroom pizza or blue cheese burgers.
$14.99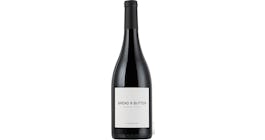 Ranked the #13 Red Wine at our March 25, 2017 "Big Taste" of The Vineyard Wine Tasting Event.
The nose is really pretty - lots of floral, chocolate, cherry cola, with a hint of pears and caramel. It has a dusty, earthy aroma that keeps you interested long after your glass is empty. In fact, there is almost a hint of chocolate chip cookie, making me wish I was sitting in front of a fireplace. The gorgeous aromas are echoed on the palate. Ripe cherries and dark chocolate dominate. There is raspberry, roasted nuts, orange liquor, and a hint of chalk…actually, it's more like crushed Pez candies (no, I'm not drunk). The texture is super smooth, soft, and balanced. Not too much acid or tannin. Serve it cool to the touch for the best presentation.
$14.99

The grapes for our Underwood Pinot Gris come from a few of our favorite vineyards from across the Willamette and Umpqua Valleys. The Willamette Valley fruit brings fresh acidity and citrus to the wine while the southern Oregon fruit adds stone and tropical fruit components. These wines are fun, refreshing, elegant and transparent. This pinot gris was fermented in 100% stainless steel and sur lee aged for 4 months. It strikes a beautiful balance between citrus and tropical. It is focused and refreshing on the palate. Tasting Notes: Lemongrass, green apple, white stone fruit.
$12.99
$12.99
---